we are two fashion/shop lovers & we wud lik to bring tis joy to everyone here do read da T&Cs b4 ue start ur spree so do enjoy shopping here (:
-goods are non-refundable nor eexchangeable
-prices are non-nego otherwise stated
-
STRICTLY
only meet-ups
meet-ups are available at tampines,tanah merah or bedok additional charges(depending on ur area) @ ur convenience
-only cash accepted
-NO backing out once order has been confirmed
-
strictlyNO dead-buyers
-clear all ur doubts b4 purchasing
-pls note dat dere maybe a slight variation of colour due to da effects of lighting
-Inform
at least 3hrs earlier
if dere is a change in venue/tyme
* fer more enquires do email to
angel_bel514@hotmail.com
( wil reply within 48hrs)
*pic credits to exquisitely-hers.bs.com
CHANEL NECKLACE.
desirable price : $20 or less
mailed me asap if you have it (:
PLS do nort spam more den
3 times
if nort we'll ban ue .
im very friendly so ask me for any enquiries (: do leave a msg to angel_bel514@hotmail.com if i happens to offline

kindly link us and tell us. we'll link ue back:D
shopforglamour
heart-shape-closet
grab-your-wants
links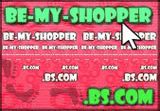 <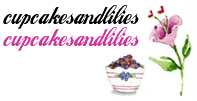 Please leave the credit alone!
Designer:
Eugenia
Lee:)
Basecode:
MichelleWong:)
Pic credits to sherniece.lj
Bodycon Lace Insert Dress
Price : $25
Description:
x A stunning stretch panel dress with shoulder straps and exposed contrasting zip detail at the back. The stretch fit creates the classic defined body-con silhouette. Made of 92% polyester, 5% rayon, 3% spandex. Not sheer thus no lining.
Measurements:
x Fits approx. UK size 6-8
x Free Sized x 12-16" ptp
x 31.5" length
PLS mail to
angel_bel514@hotmail.com
for any enquiries =)
I'm The Beauty Queen!
9:47 PM